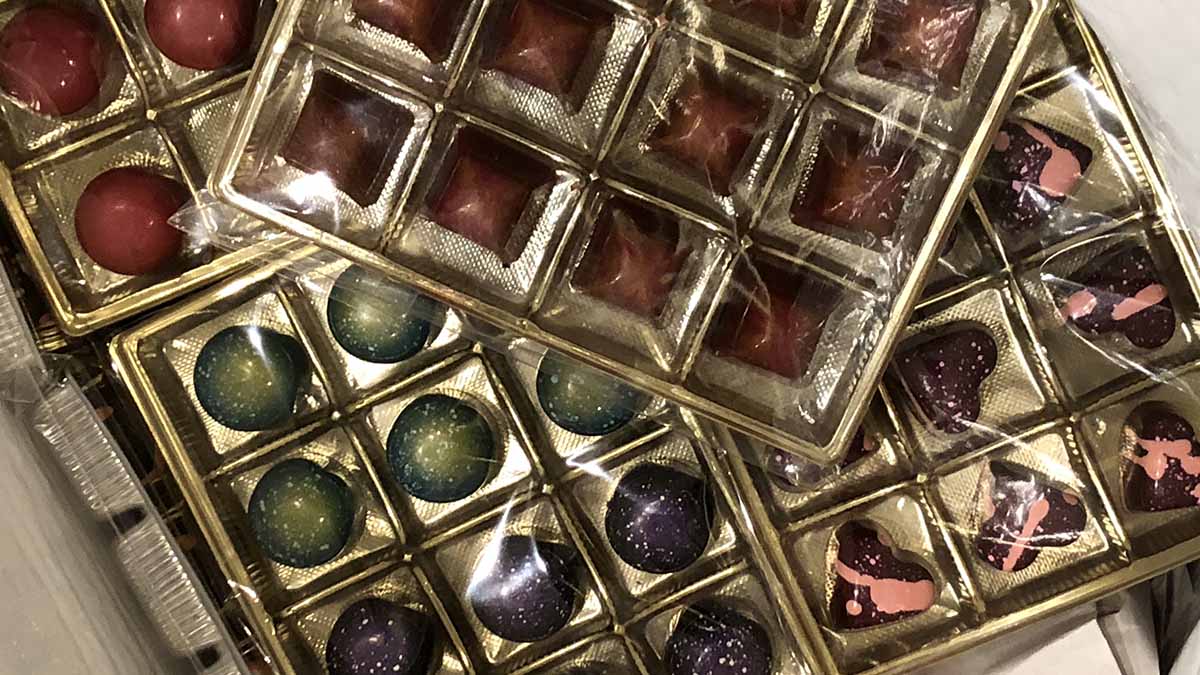 Sweethearts & Confections For Valentine's
FEATURING:
♥  Chocolate Works of Art by J. Patrice Studio
♥  Specially Curated Displays for the Book Lover
♥  Dispense Your Own Conversation Hearts
♥  Love Letters of Note
♥  Literary Boxes: Delivered with a Kiss
February 1-13, 2021
10am – 6pm the week of Valentine's Day
Love in a Box!
Chocolatier Jamie LeBoeuf has perfected love in a box!  Passion and innovation drive Jamie's artistry in her Ann Arbor, Michigan studio.  The result, is an exquisite taste experience matched by the visually stunning color and appearance of each creation.  Pratt's Books is excited to share the exquisite chocolates of J. Patrice Studio during this Valentine's season.  Hurry!  These confections won't last …
Build Your Own BonBon Box:
Box of 2 Bonbons $8  |  Box of 4 Bonbons $12  |  Box of 6 Bonbons $16
Choose from the signature line of gorgeous chocolates:
Mmmm Raspberry
Toffee Nut Latte
Biscotti Bonbon
Hot Chocolate
Pink Salt Caramel
Midnight Sky
Ghost Pepper Mango
Crispy Caramel Gianduja
Liquid Gold
Earl Grey
Agrumato Orange
Lavender
Pre-orders accepted in-store, via phone and email.  In-Store or Curbside Pick-up.