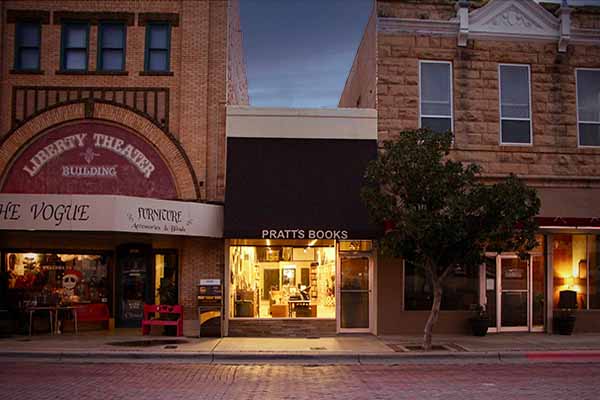 Welcome
For more than 40 years, Pratt's Books has specialized in out-of-print, scarce, eclectic and occasionally new books. Selections in Texas History, Americana and Children's Books bring customers from far and wide. Yet, our small book shop boosts treasures in many categories. The shelves are stocked with diverse content in all shapes, sizes and prices ranging from highly collectible, hard-to-find to engaging titles for the casual reader.
Capturing The Magic & Charm of The Season …
Three Events You Don't Want To Miss!
Lighted Parade & Stroll; Rudolph Read Aloud; and Private Movie Screening at Graham's National Theatre
Get the details …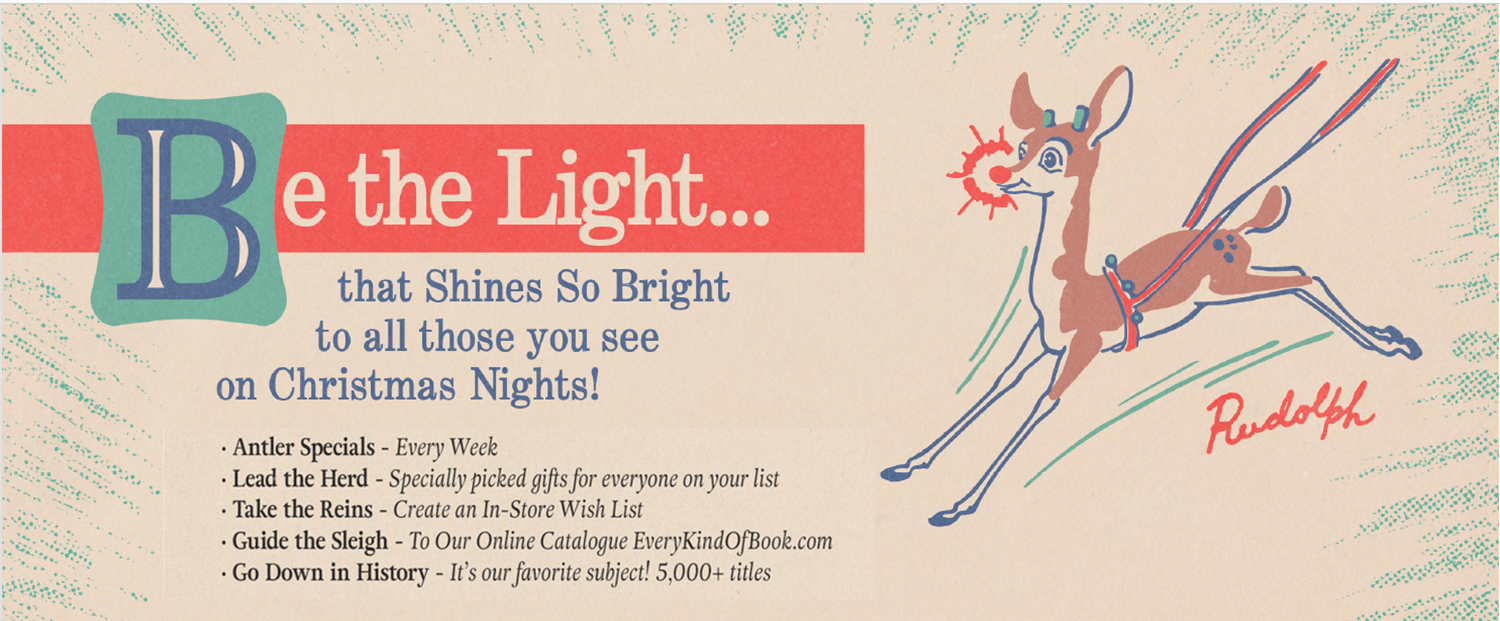 Come For A Visit In 2023: 
Wednesday – Saturday (11-4)
Closed Thanksgiving and Christmas
Extended Hours For Events.  Business Hours Updated Periodically.
It is always a good idea to email or call if you are coming from out of town.
Contact us for an appointment … and follow us on Facebook for news on events and promotions!