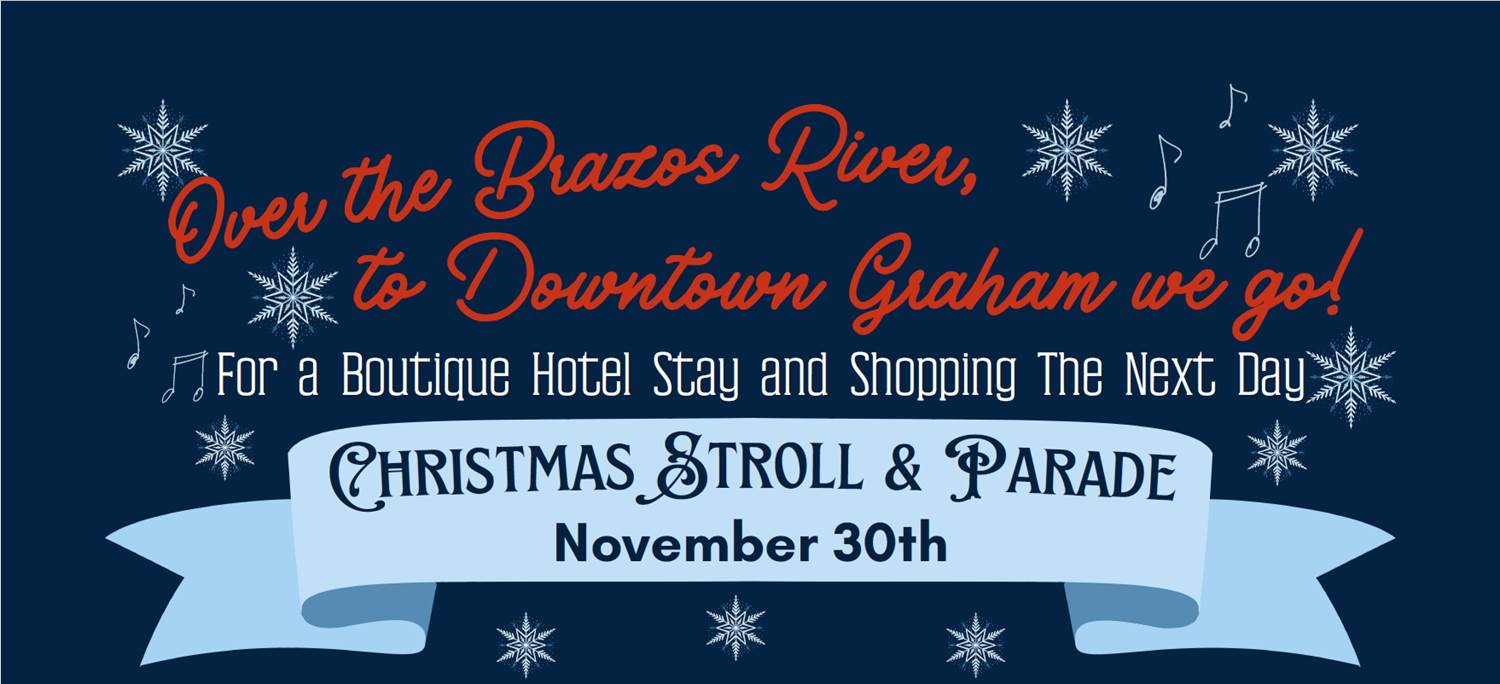 Thursday, November 30, 2023
On America's Largest Downtown Square
Stroll: 5:00 pm | Parade:  7:00 pm
Graham's Beloved Annual Event!
Breath in the Christmas Spirit, Stay The Night and Shop in quaint downtown.
Step inside Graham Wines for your favorite yuletide spirits.  On to Such Grace for what's up in style and seasonal scents.  Bright ideas await at Pratt's Books mere steps away.  Round you go to Middle Sister for scratch baked goodies and espresso, piping hot.  Joy's Flowers has you covered with leafy poinsettias on the spot.  Here & Now fits every occasion while Hilltop Home elevates a purposeful space.  Catch your breath at Pure Movement and indulge in a Salon 525 blowout.  More to name, more to shop, take in a movie at the National Theatre or head to The Middleton for the coziest spot.
We wish you Merry, Merry
and a Graham Texas goodnight.