Twists, turns and a lucky break culminated on April 21, 1836, at the Battle of San Jacinto. Eighteen pivotal minutes later, Texas earned its independence. Join us as acclaimed historian, Stephen L. Hardin, PhD, highlights the dramatic events of the day and the raw emotion of the men that fought.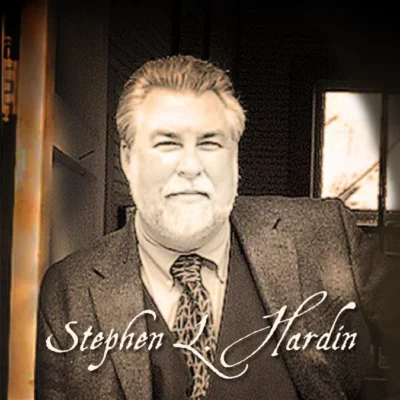 Thursday, April 21, 2022 | Reservations recommended
Lone Star refreshments accompany advanced reservations
5:30 – 6:00pm presentation 
Dr. Hardin will be available after the presentation to discuss books on the subject and to sign his most recent books: Lust for Glory and Texian Iliad: A Military History of the Texas Revolution. Pratt's Books will remain open until 7:00pm.
Featuring
Stephen L. Hardin is a professor of history at McMurry University in Abilene, Texas, and the author of numerous award-winning books and scholarly articles enjoyed by readers on both sides of the Atlantic. When not engaged in the classroom, Dr. Hardin serves as an on-air commentator, appearing on such varied venues as the A&E Network, the History Channel, and NBC's TODAY Show. Most recently, he appeared on the FoxNews series, "Legends & Lies."
Read more about the historic battle of San Jacinto on the San Jacinto Battle Monument & Museum website.
Go to website
Learn more about Stephen L. Hardin on the author's own website, which includes a listing of published works and an archives of articles.
Go to website
Available at Pratt's Books
Sam Houston: The Great Designer
by Llerena B. Friend
A biography on the "Gigantic Houston both loved and hated, praised and excoriated, honored and condemned" Miss Friend attempts to sort all of this through a definitive look at Houston's life. 1954; First Edition. $40
The Day of San Jacinto
by Frank X. Tolbert
"The most thorough, most objective account ever written of the battle of San Jacinto and its place in the United States-Mexican struggle for control of Texas…all the excitement, the valor and the agony of the fantastic eighteen minutes that opened the American West." 1959; First Edition. $45
Texian Iliad: A Military History of the Texas Revolution
by Stephen L. Hardin
Drawing on many original Texan and Mexican sources and on-site inspections of almost every battlefield, Hardin offers the first complete military history of the Revolution. 1995; Second Printing. $35
After San Jacinto: The Texas-Mexican Frontier, 1836-1841
by Joseph Milton Nance
An account that fills the gap of the area south and west of the Nueces. The author states, "it is the story of Texas-Mexican relations along a thinly populated borderland between two contrasting civilizations". The author is masterful at interweaving a third civilization – Native Americans – into the historical account. 1963; First Edition. $150
Sea of Mud: An Archeological Investigation, The Retreat of the Mexican Army After San Jacinto
by Gregg Dimmick
An Amazing Tour De Force for a doctor who "out of the blue" set about to find evidence in Wharton County, Texas of the Mexican Army of 1836"…that he did and here is the story. 2004; First Printing. $15
Santa Anna of Mexico
by Will Fowler.
A biography of one of the most famous, and infamous figures in Mexican history. Six times the country's president, he is consistently depicted … the exclusive cause of all of Mexico's misfortunes. He is also, as this biography makes clear, grossly misrepresented. Fowler takes a deep dive and emerges with a new perspective of this leading figure in the New Spain and Mexican history. 2007; $45
Sam Houston and The War of Independence in Texas
by Alfred M. Williams.
A book important enough to make the NY Times on January 28, 1894. The research and perspectives shared are long thought to be fundamental to understanding the interesting personality of Sam Houston and his importance to the growth and character of the nation. 1893; first edition. $75
Representacion dirigida al Supremo Gobierno por el General Vicente Filisola, en defensa de su honor y aclaracion de sus operaciones como General en Gefe del Ejercito sobre Tejas
by Vicente Filisola.
Mexico: Ignacio Cumplido, 1836. Original stitched printed wrappers. 82 pages. 1st edition. Enclosed in custom dark brown morocco and marbled board clamshell. $3,950
*According to John Jenkins who included this title in Basic Texas Books, this is "The best contemporary account of the Mexican retreat from Texas after the defeat of Santa Anna." Filisola was second in command to Santa Anna during the Texas Revolution. Mexican Secretary of War Tornel relieved Filisola of his command following the Battle of San Jacinto and ordered his return to Mexico to stand trial for his conduct. Translated to English, the title is: "Representation addressed to the Supreme Government by General Vicente Filisola, in defense of his honor and clarification of his operations as General in Chief of the Army over Texas". In his bibliography, Thomas Streeter described this book as "The classic account of the Mexican retreat through Texas after the Battle of San Jacinto and a masterly defense by Filisola of his acts in ordering and conducting the retreat." Filisola forcefully and effectively rebutted the accusations of his erstwhile subordinate, Jose de Urrea with whom Tornel had replaced him. In his own diary, Urrea wrote Filisola's rebuttal "insults me, abuses me, satirizes me, and belittles me."